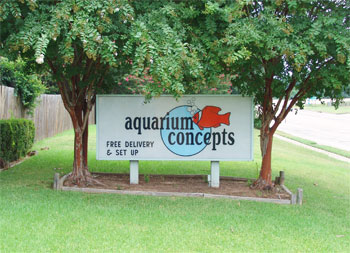 Aquarium Concepts, established in 1984, is located at 2110 E. 70th Street in Shreveport, LA.
We have been in business for over 30 years, and have the hard-working and experienced staff to show for it. We manage and set up everything from business and personal aquariums to commercial displays. Delivery, setup, and commercial maintenance are also available.
Aquarium Concepts specializes in both fresh and saltwater aquariums. We are an all-in-one business, providing you with the aquarium, lights, filters, rocks, plants, coral, and fish.
Although we started out setting up and maintaining aquariums locally, we now have the ability to install aquariums for businesses across the nation. Contact our experienced staff for more information on set up, installation, and pricing.